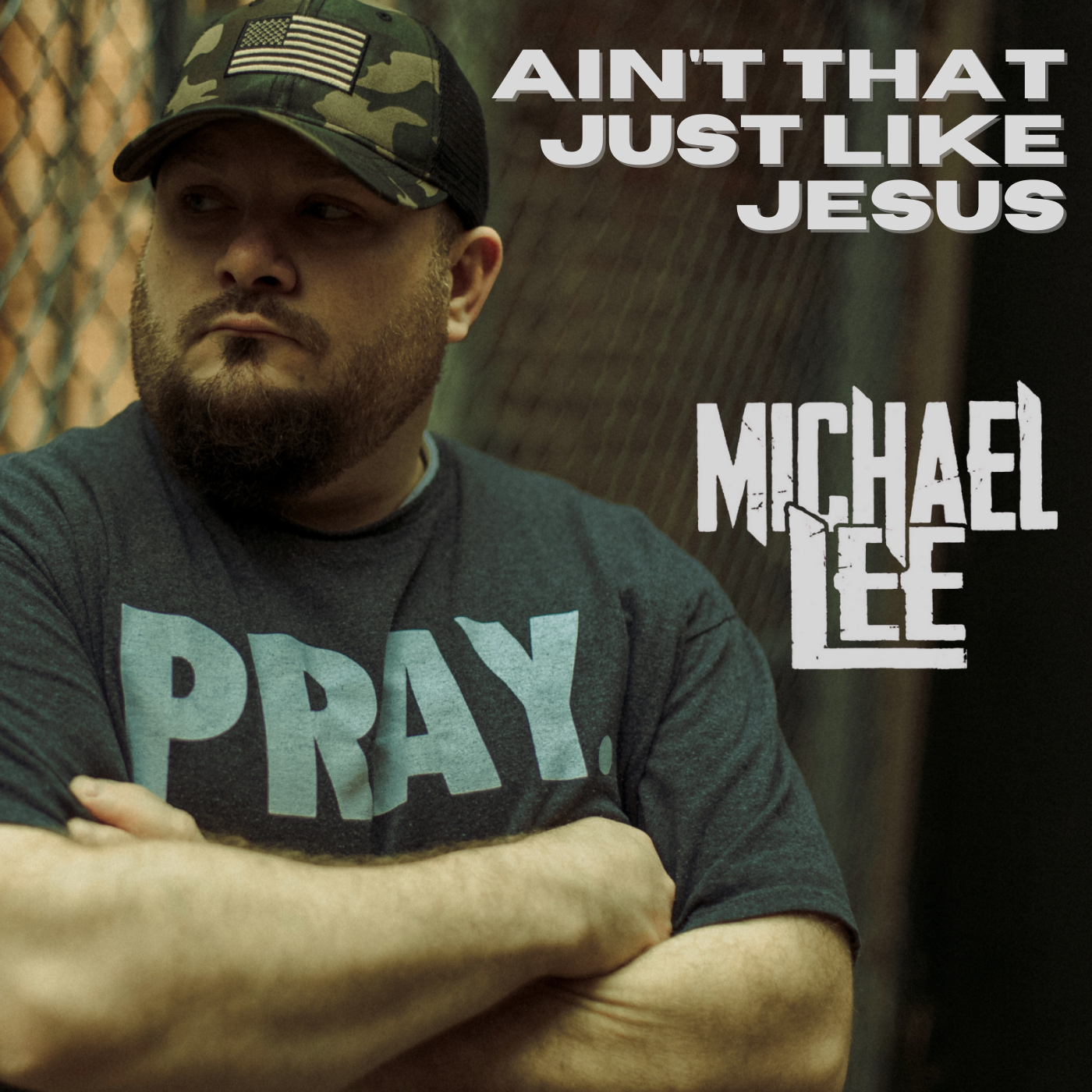 The Single:
Ain't That Just Like Jesus
Available For Download Now!
A True Country Music Artist
Michael Lee continues to prove to country music what has been missing all along with his smooth baritone voice. Having shared the stage with big names such as Lynyrd Skynyrd, Charlie Daniels, Zac Brown, Luke Bryan, Little Big Town, and more, Michael is prepared to win over and move country music fans with his soulful vocals and passion for connecting people through relatable songs and shared experiences.
Born and raised in northwest Georgia, he ventured into his country music career when he was just 14 years old singing gospel songs in church. With a natural ability to perform he became comfortable quite quickly with an on-stage presence. Michael learned to play the guitar at fifteen and continued through high school where he was performing throughout his local communities. It was during this time that Michael really ventured into songwriting and started to find his calling as an artist. 
In the early 2000's, Michael and a pal formed the country music duo Buck and Duke. During the next few years the duo started building momentum in the country music industry and eventually garnered the attention from Grammy award-winning producer Wilbur C. Rimes (father of LeAnn Rimes). Rimes helped the two record a debut album which kicked off Michael's career as the duo performed at various showcases for major record labels in Nashville, TN. All while sub sequentially writing with prolific songwriter Pat Alger (Nashville Songwriters Hall of Fame member who has written number 1 hits for Garth Brooks, Dolly Parton, Brenda Lee, Crystal Gayle, etc.) as well as other prominent writers. Michael has also formed relationships and recorded duets with the late Daryle Singletary and the queen of bluegrass Mrs. Rhonda Vincent.
Despite the attention and support from the music industry he was starting to receive, Michael felt a void in his life as many do when it comes to managing life on the road and the responsibilities of being a husband and a father. Missing his wife and children, he was faced with a tough decision and chose to return home to take some time off. "We felt we both had other callings in our lives and went in different directions," Michael says of the duo's end. "Although we remain close friends and still write songs together even now." Not wanting to stop singing completely, he still took some time to record several Christian country projects with Red Hen Records, a division of Daywind Records.
In late 2019, Michael met an individual looking to form a new record label with a vision unlike one he had ever heard of before. The formation of this relationship resulted in the creation of the record label Private Label Artists. Believing in the vision of the newly formed label, Michael secured a record deal with them. Since signing with Private Label Artists, Michael is back to focusing on putting out music for his fans and he's shooting for the stars.
"My biggest dream and goal is to one day sing on the Grand Ole Opry stage," Michael confidently says of his aspirations as artist. He started recording a brand-new mainstream country album and is looking forward to continuing to release new music. 
With musical influences including the traditional singers like George Jones, Merle Haggard and Keith Whitley, it was the 90's country that shaped him more than anything with artists including Garth Brooks, Clint Black, Alan Jackson, Brooks & Dunn, and more. "I grew up listening to all types of music, but country was always a forefront for me because my Papaw and great uncles played honkytonks in the 60's and 70's." When he's not on tour or in the studio laying down vocals for his next project, Michael is spending time with his wife and three kids and watching UGA (Georgia Bulldogs) football. One listen to Michael's music and you will know that he is representing what real life is all about, the many roads that we all have to choose which way to go and the challenges we all face.
Keep On Livin'
By Michael Lee